I instituted a rewards system this weekend, because what kid doesn't delight in seeing tangible evidence of their good behavior marked by cramming shit into a rinsed-out mayonnaise jar? No kid ever.
I read about it on Pinterest. Basically, you get little containers and every time you "catch" the kids doing something you want to reward, you stuff a cotton ball into the jar. When it fills up, REWARDS ENSUE.
I'd lost parental control of the household. THINGS HAD TO CHANGE AND THESE JARS WERE GOING TO CHANGE THEM.
For Akeyla, my behavioral goal was simple: She needed to quit losing her shit all the time. So every time she actively doesn't lose her shit, she gets a cotton ball.
She decorated her jar with fairy stickers and checks on it a couple times a day. She's into it. She's six.
I asked her what she wanted her reward to be when it fills. "I want to go in the bathtub with mommy in our swimsuits." So Jacuzzi swimming it is. I can hardly wait.
With Astrid, I'm trying to get her to be more independent, and also to pick up her goddamned socks in the living room. She eyed the jar with disdain. "So, you, like, put a cotton ball in here and what?" she asked.
"Well," I replied, "when it fills up, you get a reward!" I was selling this cotton ball rewards jar.
"OK. I want to go to Great Wolf Lodge."
If you haven't been to Great Wolf Lodge, it's a fun-for-the-whole-family indoor waterpark and themed lodge and also THE TENTH CIRCLE OF HELL. Never go there. You will not leave without a fucking cheap-ass stuffed pink wolf that cost you $15.99 per child and which you will lose in the parking lot on your way home. Your children will also require "color-your-own-t-shirts" at the Cub Club®, MagiQuest® wands, manicures at the Scooops® Kid Spa, and an uncountable number of pop-a-shot games at the Northern Lights® Arcade. Creepy characters will regale them with sketchy bedtime stories in the lobby and, if you stand under this bucket, eight tons of water might suddenly drop from the sky, crushing and probably killing you.
"We're not going to Great Wolf Lodge."
She tried again. "Fine. Then I want a sleepover with five friends."
"No. It's a small jar of cotton balls. I was thinking more on the lines of a Blizzard mini. Or bathtub swimming. That's what Akeyla is doing. Do you want to win bathtub swimming with mom?"
"No."
"Then what? What might be something you'd want to work toward? iPad time? A sleepover with one friend?"
"You already let me do those. Are you going to take stuff away and then I have to win it back? This cotton ball thing is not really giving me any incentive to pick up my socks."
"How about a medium-sized Blizzard?"
"Large."
"Fine."
"Do I get a cotton ball because I agreed?"
"No."
"I know where the cotton balls are."
I think I've got things under control already.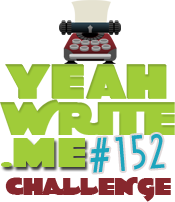 ---