The listing service phoned to tell me that in 30 minutes strangers would be traipsing through our for-sale house.  After cramming figurative shit under beds, I raced outside to dispose of the literal shit in the backyard.
As I sprinted around the yard sweeping dog dirt into the pooper scooper, Akeyla called out from the swings. "Mommy, what are you doing?"
"I'm picking up dog poop so nobody steps in it."
Her face lit up. "I have some dog poop!"
She climbed the ladder to the fort.
She dug around in the corner.
She grasped something in her fist.
And then, my sweet youngest daughter began to chuck petrified pellets of dog shit down to me.
"Akeyla? Why do you have dog poop on top of the playset?" I asked this as though there might be some satisfactory answer. Some method to her madness that wasn't immediately apparent. Was she trying to keep the yard tidy? Was she planning to go into the fertilizer business? Doing her part to prevent bacteria from leaching into the water table?
She looked at me like I was crazy. Like the answer was so obvious I must be an idiot not to understand why she had lined up dog crap on top of the slide.
"I'm collecting it, Mommy."
Perhaps Akeyla was onto something. Maybe her collection would be our nest egg. Our version of Star Wars toys in their original boxes. We could stop pouring money into her college account.
From Wikihow, the font of all knowledge, I learned that "the value of a collection increases with its uniqueness, presentation and display interest." Based on these criteria, I think Akeyla had the right idea.
Every dog turd is a snowflake, no two exactly the same. In other words, the very definition of uniqueness. She presented her collection flawlessly, the lumps of excrement placed in neat rows, calling to mind a sleeve of Oreo cookies, if said cookies were fashioned out of feces. Display interest? Why, one could view the stools from nearly 360 degrees, enjoying their distinctive facets from many angles, like a brilliant cut diamond. A diamond made of dog shit.
But it was too late. She had selflessly dismantled the exhibit to help her mother. Mourning the loss of what might have been a real profit center for our family, I took her inside and made her wash her hands forever.
---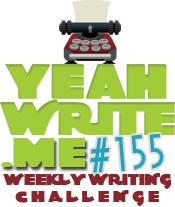 ---